OUR TEAM

Tania Boyajieva-Ayerst - Managing Partner
Tania Boyadjieva has over 20 years of experience in Management Consulting and over 15 years in the area of People Management and Development. Her expertise includes Strategic Management, Agile/Lean management, Strategic Human Capital Management, Customer Relations, Organizational Culture Change, Employee Engagement, Performance Management, Competency Modelling, Total Rewards Management, Learning and Development, Talent Management, HR Transformation, etc.
Tania has worked on numerous projects in Bulgaria and the Balkans both in the private and public sectors. Her clients include banks, manufacturing plants, telecoms, insurance companies, transportation and logistics companies, etc. She has also worked on projects for the state administration in Bulgaria, Croatia, Kosovo, Romania and Macedonia.
Tania has a Master's Degree in Mathematics with specilization in "Cybernetics" from the Sofia University, Bulgaria and a Master's Degree in Human Resources Management and Development from WAC University, USA. She also holds a Diploma in Management Studies from the Open University, UK as well as a specialization in People and Organizational Management from AOTS, Yokohama, Japan.
She is Certified Management Consultant (CMC) by the Institute of Management Consulting in London according to the standards of the International Council of Management Consulting Institutes (ICMCI).
Tania is the founder and first president of the Bulgarian Association for People Management. She has been member of its Managing Board for 9 years (from 2000 to 2008). She has also been a member of the Board of the European Association of Personnel Management in the period 2005-2007, member of the Board of the Bulgarian Association of Management Consulting Organizations (BAMCO) from 1998 to 2003 and Chairperson of the Personnel Management Committee at the Bulgarian International Business Association (now the Confederation of Employers and Industrialists in Bulgaria) from 1996 to 2001.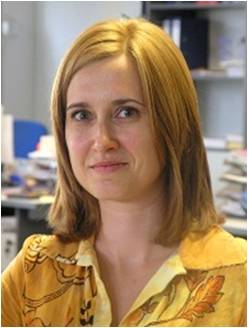 Mina Joteva - Marketing and Client Experience
Mina Joteva is experienced marketing professional with over 8 years experience in leading marketing projects and campaigns. She has demonstrated ability to deliver results that translate into increased sales and profit. She has extensive knowledge of developing consumer-oriented promotions, as well as growth and profitability for individual product lines.
Her experience includes six years as Product Manager in Mercurius AD, two years as Brand Manager in National Distributors, and two years as Key Account Manager in Tax Inc.
Mina has a master degree in "International Business" from California International University in Los Angeles and baccalaureate degree in "International Economic Relations" from University for National and World Economy in Sofia.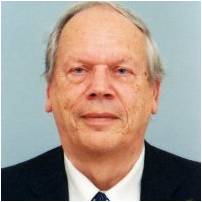 John Ayerst - Knowledge Management, CSR and Software Instruments
John Ayerst has worked in the field of Management Consulting in Bulgaria for more then twenty years. His expertise is in the fields of Strategic Management, Knowledge Management, Learning and Development, Corporate Social Responsibility (CSR) , Project Management, Software Applications for Business and Customer Relations. His ability to look strategically and in a holistic way at companies and their relations with all the stakeholders makes him very well prepared for advising companies on how to cope with new conditions on the market.
John has been Project Manager on a number of big EU funded projects working with the Public Administrations of Bulgaria, Romania and Albania. The projects were in the areas of Institutional Strengthening, State Aids and Competition, Knowledge Management, Learning and Development.
John has a first degree from the University of Aberdeen and a Master degree from Keele University in Environmental Sciences and has lectured for fifteen years in the UK in Environmental Sciences. He also specialized in computer applications for businesses and was lecturer and Head of IT consulting unit for Small and Medium Enterprises, part of what is now Manchester Metropolitan University. He moved to Bulgaria 24 years ago. His experience in Bulgaria includes 6 years as Head of an International Management Consulting Firm. The rest of the time he has been partner in Bulgarian management consulting company working on projects both for private and public sectors.
John has been active in the Bulgarian business community for many years being a founder member and former member of the board of directors of the American Chamber of Commerce in Bulgaria, Junior Achievement Foundation and the Bulgarian International Business Association (BIBA). He currently acts as advisor to a number of private Bulgarian companies and also lectures part-time in the area of Corporate Social Responsibility at New Bulgarian University.

Krassimir Boyadjiev - Software Instruments
Krassimir Boyadjiev has more than 18 years IT professional experience and more than 10 year managing experience (as Project Manager, IT Manager, Manager). He is very strong in application development (Web applications, Data warehouse applications, CRM and Accounting) as well as Databases (Oracle, Redbrick and DB2), Web (Java, J2EE, XML, Application Servers) and Business intelligence. Recently he has been working on development of E-learning software using Moodle.
His experience includes working for big international companies like AEG, Siemens, MCI Worldcom as well as the Bulgarian Software company Spectrum Net. In the last years he has been running his own IT company.
Krassimir has Master's degree in Computer Science from Sofia University. He is Informix/IBM Certified Professional – Redbrick Data Warehouse Administrator. His professional Skills include Operating systems Windows 7/XP/2000/NT/Me/98/95, UNIX AIX/Solaris/Linux, SCO, VMS; Programming Languages: C/C++, C#, Java, SQL, Pascal, Shell Script; Databases: DB/2, Oracle 7/8i/9i/10g, SQL Server, Redbrick 5.x, 6.x, DB/2; SQL and PL/SQL; WEB Technologies: J2EE, XML, Aoache and Oracle Aplication Server, Tomcat and JBoos, PHP; Tools: Oracle*Reports and Oracle*Forms, Brio, Eclipse and Jdeveloper; Design: ERWin 3.5/4.0 and Oracle Disigner; Office Products: MS Office, MS Exchange, Lotus Notes and also Moodle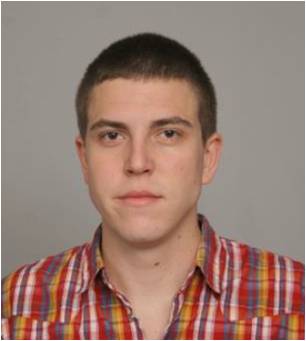 Nikola Gentchev - Agile/Lean and Software Instruments
Nikola Gentchev is experienced in Software Development and Sales, IT Support Services, Business Analytics, Marketing and Sales in IT area. He is co-founder in the IT start-up company Degen Ltd.Before starting it in 2012 he has worked as Marketing and Sales officer in Hewlett-Packard for year and a half and as IT support in Fikont Services for a year.
He has done a Master's course in IT project management at the New Bulgarian University and Bachelor's course in IT Sciences at Varna Economic University. He is close to obtaining his PMP certification. He also has ITIL Foundation certification and CISCO I level.
His computer skills include MS Office, Ms Project, Asana, Basecamp, Networking, Hosting, Clouds Graphics, Design, Adobe products, Database – MySql, SQL Server, Other (unix, linux, etc.), OOP - Java, C++, C#, .Net, HTML5, CSC, Javascript.
OUR PARTNERS
Our partners are distiguished independent consultants, who support TAB and the idea for using NEO-MANAGEMENT methods in in the management of companies. They have declared a desire to particpate in the projects of TAB where they can contribute to the creation of value for our clients with their distictive knowledge and skills.

Bilyana Georgieva - consultant in creativity and change
Billyana's mission is linking of individual and organizational goals through communication and she has done this during hew whole carrier as a consultant and a manager. She believes that by creating a harmonious organizational environment and highlighting common values ​​and missions, teams and individuals can be more satisfied and engaged. She has been engaged for more than 8 years in the field of human development by starting as a soft skills trainer at UNIQA. She has been heading training and HR teams (from 3 to 35 people) and also has been an entrepreneur in the field of online food trade. Currently she is partner in her consulting company Inspirality.

Ilina Nacheva - Positive psychology and coaching
Ilina Nacheva is social psychologist with long practice in PR and in Soft Skills Trainings. She is working as private consultant since the beginning of 2014. Her experience include 4 years as a Training and Development specialist in ING Life Insurance where she trained the sales and managerial team of the company. She also has experience in the design of training modules for Е-training, Е-learning, E-testing, as well as in Training Needs Analysis and in Evaluation of satisfaction from trainings in the company. Her previous experience also includes working for 6 years in Publishing House "Kragozor" and one year as assistant professor in Philosophy and Psychology Department of Sofia University.
She has a Doctor degree in Social Psychology from the Institute of Psychology at the Bulgarian Academy of Sciences and Master degree in Social and Legal Psychology from Sofia University. She also has certificate in "Basic Coaching Skills" from Noble Manhattan Coaching Group and certificate for trainer in group-dynamic training from Top Consult. She has done one year specialization in Organizational Development at Cardiff University, UK, School of Experimental Psychology at the European Association in Social Psychology